SG20EX
Sondo
Expandable suitcase 4 wheels cabin 55 cm
Expandable, cabin-friendly suitcase, with a very robust and lightweight shell.
She will follow you everywhere !
more details
Injected Polypropylene shell, durable and light.
Zip closure with TSA-approved combination lock (so your lock won't be cut open by customs control)
Aluminum 4-position telescopic pull handle reinforced for more lightness.
4 ultra-quiet and ultra-resistant wheels.
Fully lined interior, 2 compartments with zippers.
Availability of spare parts for 10 years.
Guarantee
5 years including worn wheels.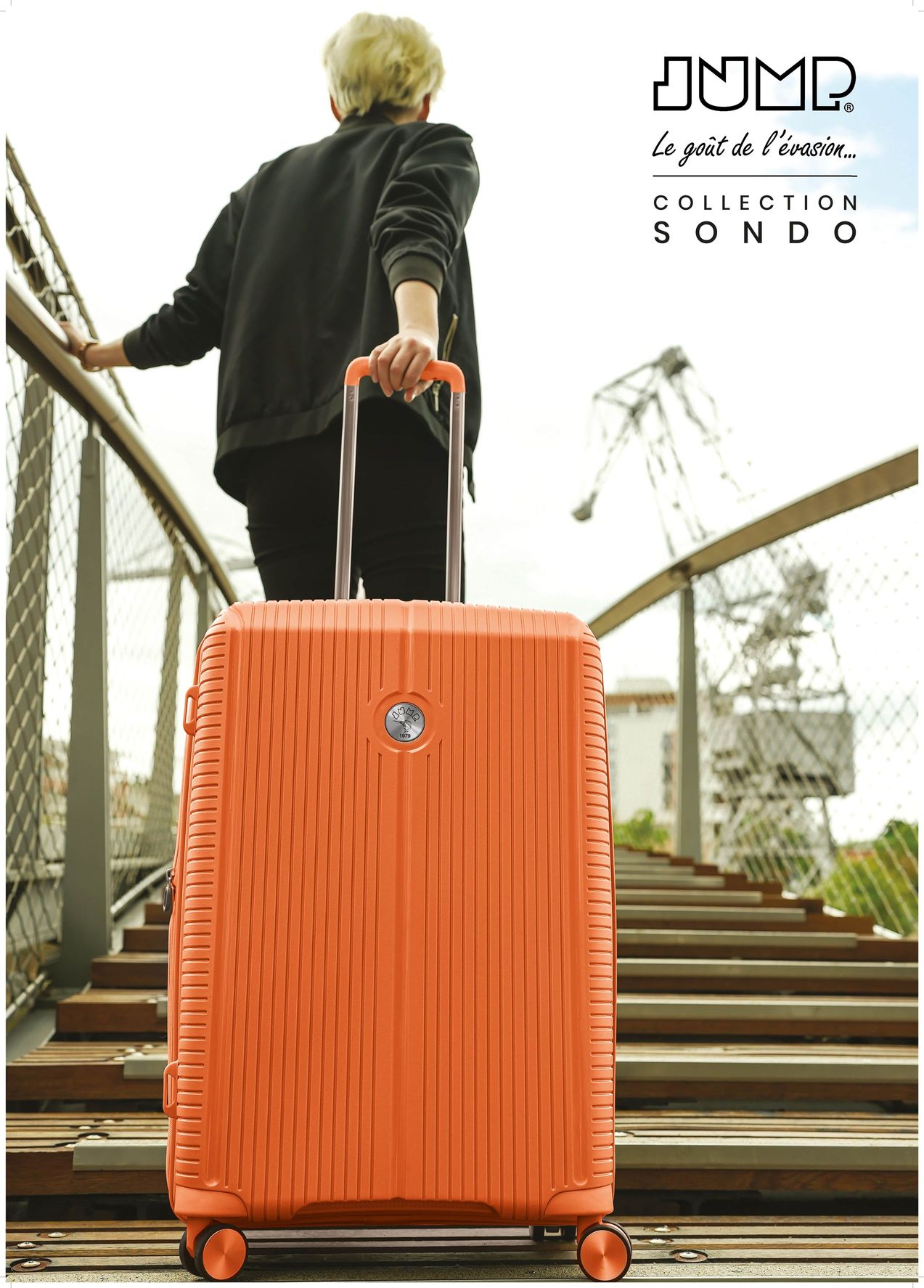 Size guide
Height x Width x Depth


Actual size diagram for a model around 1m80. Luggage dimensions are given as an indication, and may vary depending on the model.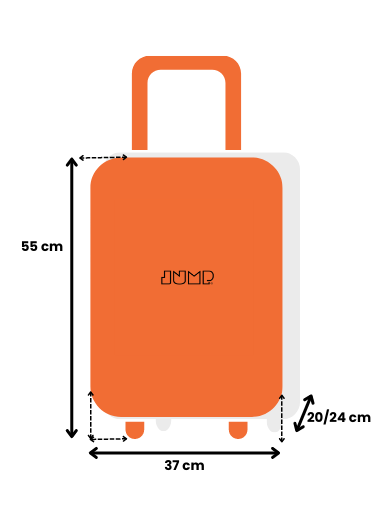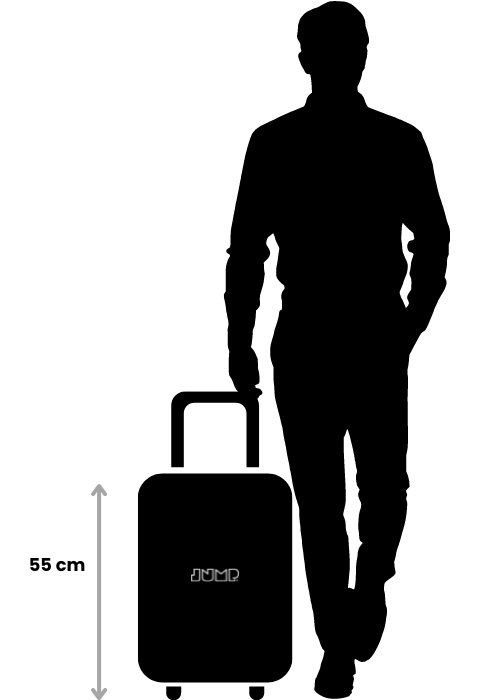 Sondo collection
A complete range of light, resistant and expandable suitcases up to +20%. You will find models suitable for all your trips, by car, train or plane.
Collection

Sondo
Volume

32/38
Matière

100% Polypropylène injecté 5 fois recyclable, Doublure polyester.
Garantie

5 ans
Compagnie aérienne

Air Canada (55 x 40 x 23 cm)
Air China (55 x 40 x 20 cm)
Air Corsica (55 x 35 x 25 cm)
Air France (55 x 35 x 25 cm)
Air Tahiti Nui (56 x 36 x 23 cm)
Air Transat (51 x 40 x 23 cm)
Alitalia (55 x 35 x 25 cm)
American Airlines (56 x 36 x 23 cm)
Austrian Airlines (55 x 40 x 23 cm)
British Airways (56 x 45 x 25 cm)
Brussels Airlines (55 x 40 x 23 cm)
Bulgaria Air (55 x 40 x 20 cm)
Cathay Pacific (56 x 36 x 23 cm)
China Eastern Airlines (55 x 40 x 20 cm)
Corsair (55 x 40 x 20 cm)
Delta Air Lines (56 x 35 x 23 cm)
EasyJet taille gratuite (56 x 45 x 25 cm)
Emirates (55 x 38 x 20 cm)
Finnair (56 x 45 x 25 cm)
Hop (55 x 35 x 25 cm)
Ibéria (56 x 45 x 25 cm)
Icelandair (55 x 40 x 20 cm)
Japan Airlines (55 x 40 x 25 cm)
KLM (55 x 35 x 25 cm)
Korean Air (55 x 40 x 20 cm)
Lufthansa (55 x 40 x 23 cm)
Ryanair (55 x 40 x 20 cm)
Swiss International Airlines (55 x 40 x 23 cm)
TAP Portugal (55 x 40 x 20 cm)
Tunisair (55 x 40 x 25 cm)
Turkish Airlines (55 x 40 x 23 cm)
United Airlines (56 x 35 x 22 cm)
Volotea (55 x 40 x 20 cm)
Vueling (55 x 40 x 20 cm)
Points forts

4-wheel suitcase
Cabin luggage
Combination lock
Expandable suitcase
Gold Guarantee
Internal compartments
Recyclable up to 5 times
Ultra-light
Weight

2.40 kg
Width

37 cm
Height

55 cm
Depth

20 cm
Dimension extensible

20/24
ean13

3666017003143
Customers who bought this product also bought: